Epson Connect
Accelerate digital transformation with this cloud service that connects the digital and the physical.
API linkage will enable the implementation of print and scan capability.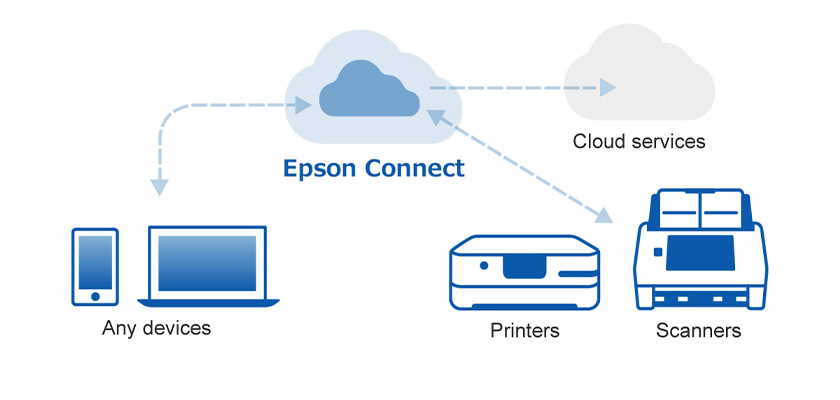 Connect your device to an Epson printer, an IoT edge device, via the internet. You can remotely print and effortlessly upload scanned data to cloud storage services without the need for any drivers.
Epson Connect was launched in 2011 and is available to anyone with an Internet connection for most Epson home and office printers and multi-function printers released since then. The service is now available in more than 170 countries worldwide.
Epson Connect Key Features
1

Print from anywhere

Even if you are away from your printer, you can print through the cloud when connected to the Internet.
2

Scan and upload

Upload scanned data from the printer to pre-determined cloud storage services without using a PC.
3

No PC, no driver required

No need to install a printer driver. PC-less printing can be done easily and quickly to any printer, even one you do not own.
What is Epson Connect API?
A Web API that allows you to incorporate Epson Connect functionality into your application.
The advantage of implementing the API include "remote printing" and "direct transmission of scan data files to designated cloud storage" from the printer itself.
Connecting the digital and the physical.
Accelerate digital transformation with the Epson Connect API
Introduce automation and workflow improvements realized by using the API in the restaurant industry, education/learning, and medical care!
1

Automated workflows × Food delivery restaurants

2

Scheduled printing × Learning from home

3

Digital management of print materials × Patient information
Enable workflows by implementing the Epson Connect API
Automated workflows including print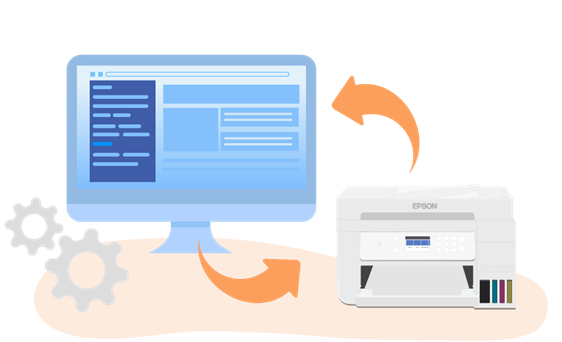 Scheduled printing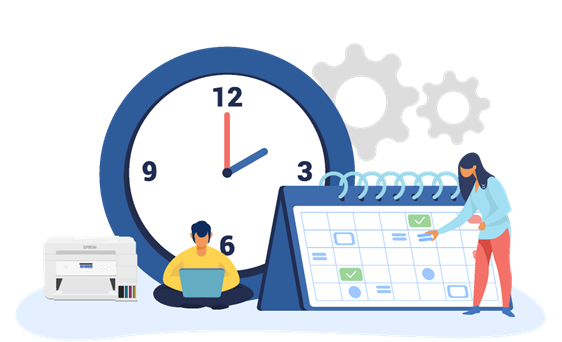 Digital management of print materials using 2D-barcode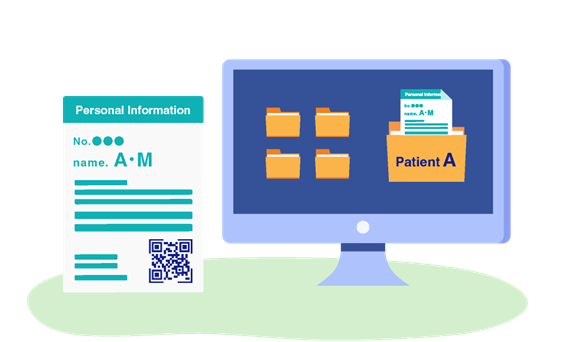 Case studies of solutions for issues in digital transformation in different industries.
●●OPERe
"Poke-sup," a service that supports operational efficiency in the medical field, is linked with Epson Connect API. The combination of printing and scanning has enabled the centralization of patient information to systems that are difficult to link directly.
Epson is working to develop new services using Epson Connect
Epson is working with partners with ideas to provide optimal solutions that are tailored to each customer.
Why don't you work together to develop services that deliver valuable information using highly visible and memorable paper?
We are looking forward to meeting startups and developers.
Epson Connect API linkage Service Enhancement Area
Education/Learning, Restaurant services, Business, Medical and healthcare, Logistics/Back office, Municipalities, Home
For developers who are linking apps and services
Please check here for more details for developers, such as the API usage examples and development steps.
To use the API, please click the link below to register as a developer and apply for a license.