Meeting in Aizuwakamatsu, connecting people on a trip-Promoting workcation based on guesthouse
Proposal of a new work style in a place where various people gather
kaien Hostel & Café Bar is a guesthouse operating in Nanukamachi, Aizuwakamatsu City, Fukushima Prefecture. We have operated since April 2020 under the concept of gathering people from all around the world to meet, talk, and laugh together. Prior to starting the operation of this guesthouse, I worked in the apparel industry. However, with the rapid speed at which electronic commerce is taking over, less and less people are going to physical stores to buy clothing. I started to feel that I wanted to go a job that was really required by more people, and a job in which I could interact with people more directly. This led me to my current profession. As you can tell by the name, we're running not only a guesthouse but also have a Café and bar and work space on the first floor, allowing both my guests but local folks off the street to enjoy launch and some Japanese tea and local Aizu sake. When I was approached by Via-at, Inc. and Seiko Epson Corp. about adding a dedicated co-working platform (via-at) , it immediately sounded like a good idea. When starting the guesthouse, I simply wanted to make a place where lots of different people could gather, and so the potential to widen my base of guests was most welcome.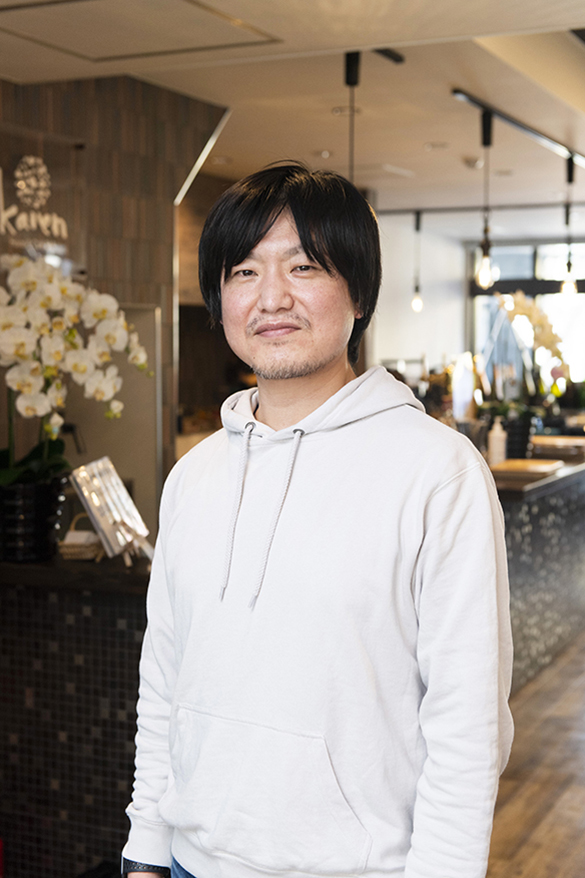 However, at the time there wasn't wide awareness of the very idea of a co-working space, and most of those using it to start with were just people staying at the guesthouse. Which means, to be honest, if you asked me if I was that interested—as manager—in the undertaking, I'd have to say that I wasn't.
The environment changed completely due to the coronavirus crisis,supporting co-working space management with the power of digital
After a while, I noticed that students had started to use the space more, and this definitely increased its importance in my mind. The effects of COVID-19 meant that all the students attending university in the Kanto region had switched to remote lessons, and so they had come back home. Those whose homes were not the best environment to take online lessons started to make use of our facilities. After a little longer, some companies in Aizu also switched to working remotely, and this quickly caused a spike in the volume of customers coming to us in order to use the co-working space. It was around this time that I started to seriously think about the potential of the co-working space. For example, those coming for work were spending quite a long time with us, and so I started a free soft drinks service. I'm right in the middle now of further trial-and-error, seeking to make the space as comfortable as possible for use by our customers.
Via-at, Inc. has provided us with their "via-at" co-working platform, which allows via-at users to quickly check in using their smartphone, while Seiko Epson Corp. have provided a multi-function printer with the "PX-M6712FT/PX-M6711FT (model fitted with eco-tank)," which supports A3 extended paper and will have a built-in payment system. I created the space in the first place because I was hoping the via-at app would bring in more customers, and the platform also allows for easy analysis of the affiliations of those who come and what they use the space for; placing an Epson printer, meanwhile,has made the space more convenient for our users overall. As the operator of the co-working space, I think this is a very flexible and a well-considered system. I did have my own personal printer for customer use before, and charged 10 yen per sheet printed, but that actually took up a lot of my time and attention. It was a pain having to open the register each time just for 10 yen, and so I'm also very grateful for the aid from Via-at, Inc. and Seiko Epson Corp. in terms of making all of that more efficient.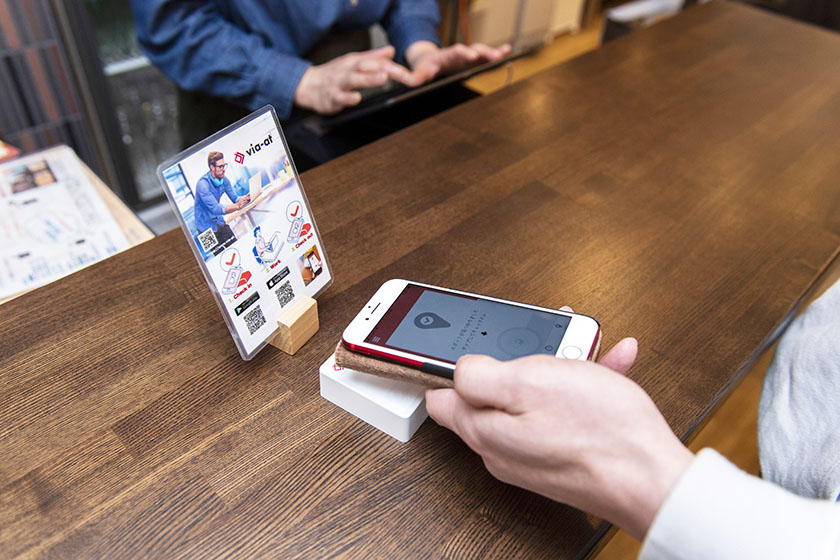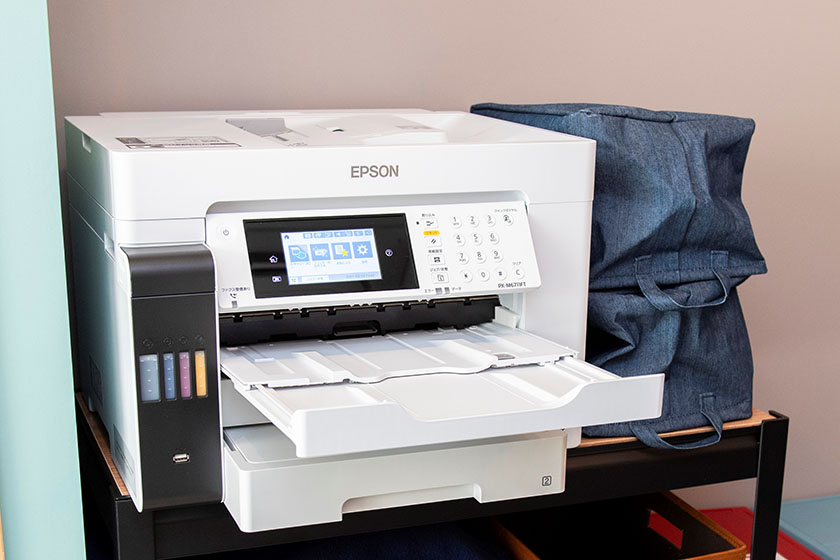 When I quit the apparel industry, I wanted to find a job that AI couldn't do better than a person, which is why I selected running a guesthouse. Now, I'm more of the mind that humans and AI both have different things that they're good at. I let the machines handle whatever they can, and concentrate myself on the kind of highly value-added work that only humans can complete.
Cooperating with the municipality, revitalize hometown with workcation that connects people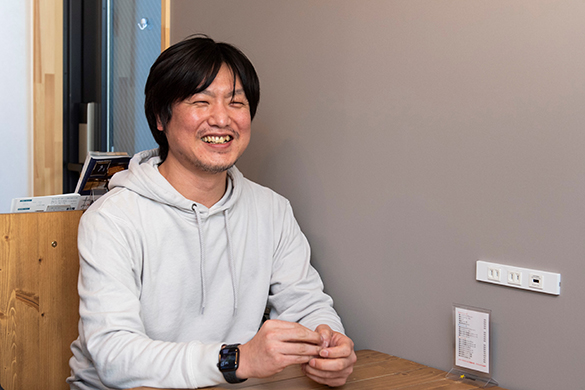 There's another reason why I'm happy I started into the co-working space business. I was contacted by the city's Tourism Division about helping to increase the flow of people into Aizuwakamatsu, as a way of bolstering the tourism industry that is suffering quite badly at the moment. Aizu has always had a strong tourism industry, with the Nanokamachi area where kaien Hostel & Café Bar is located being a tourist spot often introduced as having an old-time Taisho Era atmosphere. That said, just bringing in tourists isn't enough to really activate the city.
As the Tourism Division was making new plans to try promoting workcation, they happened across our co-working space. I don't want the city I was born in to just fade and wither away, so I was keen on the idea from the start, and I've already helped out with a workcation monitoring tour that was held at Higashiyama Onsen in Aizu.
My contacts with the city have explained that the promotion of the workcation requires the creation of an environment that meets with the needs of our visitors, while also obtaining the understanding of local residents in regard to what workcation means, and our guesthouse is hoped to become a place that will transmit this information outward while also functioning as a base for exchange. For my part, I want to help people make connections, working as hard as I can to act as go-between for two sides, and I've even come to consider that as one of the merits of using our co-working space for our customers. For example, I introduced a local web designer who always uses our co-working space to an engineer from Kanto area and heard a little time afterward that they had already started working together.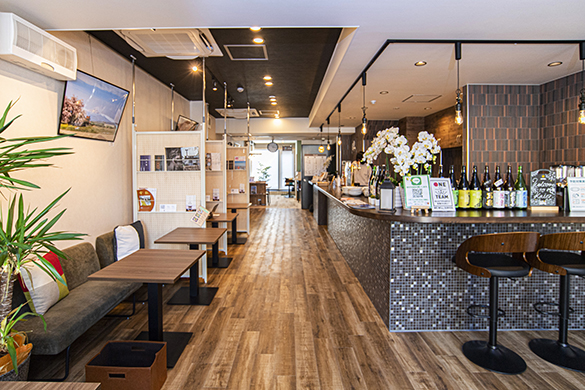 We also recently started to propose travel plans to those staying with us by proactively introducing them to other guesthouses in the vicinity of Aizu that offer similar co-working spaces to our own. We still don't know exactly what effects these undertakings will have, but I hope that our guesthouse can provide a reason for more people to come to Aizu. I hope those people will then fall in love with the region, in part thanks to the information I share with them, and some will then start to select Aizu as a base for workcation, or even come to live in Aizu in the future, or as a location for a second home. I don't think anything would make me happier than that.
Interview: March 2021
Written interview content and names of organization, affiliations, and titles, etc. are as of the time of the interview.