Epson's innovative approach-Accelerating DX to transform the future
Seiko Epson Corporation (referred to below as Epson) is expanding its programs globally to address various social problems to be solved through partnerships with startup technology companies. As part of this process, Epson has partnered with Runway Innovation Hub (referred to below as Runway), a San Francisco-based innovation consulting company that accelerates the success of global corporate innovators and technology entrepreneurs.
How is Epson working with Runway to engage startups for new innovation and embrace the experimentation mindset of Silicon Valley? This online interview takes a look at what makes their partnership successful.
■ Tyler Steinke
Director, Corporate Innovation, Runway Innovation Hub
■ Christian Litsch
Manager, Corporate Innovation, Runway Innovation Hub
■ Jack Rieger
Director, Digital Innovations at Epson America Inc.
■ Akihisa Obara
Manager, P Strategic Planning Department, Seiko Epson Corporation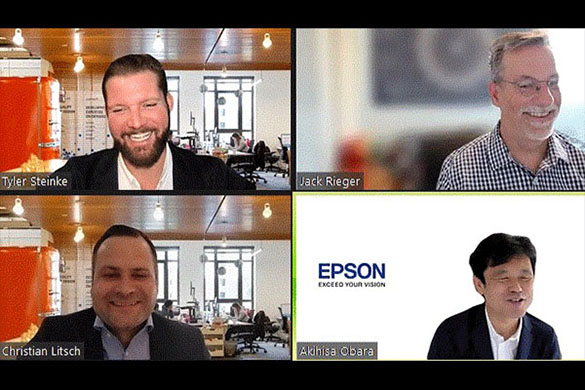 The road ahead for Epson – Transforming the business models
Has there ever been a time when our daily lives and working styles were affected by such distinct changes? In the past year, the global COVID-19 outbreak has completely changed the way people live and work together.
Epson's innovative cloud service solution, Epson Connect, has been a bridge during these transitionary times. Epson Connect is a robust digital platform that works across products and locations, including homes, offices, and stores. This service is now being used to provide solutions in diverse areas such as education, business, healthcare, disaster prevention, and tourism in this new everyday life.
Throughout the new product and service development process, it became evident that Epson could provide unique value to customers by connecting outside technologies and services to the Epson Connect platform. This open ecosystem of global technology partners is designed to solve problems and offer a better experience than any one company could provide on its own. Creating this platform is latest Epson digital transformation (Epson DX) initiative. Epson DX team is spearheading the transition from a legacy manufacturer to a modern full-stack solutions provider.
Aiming for "customer co-creation" through open innovation.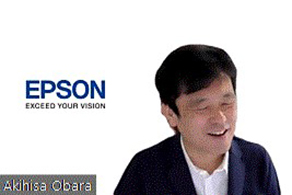 Akihisa Obara from the Epson DX team is at the forefront of Epson transformation into a solution provider. His focus is collaborating with companies around the world, with a particular focus on Silicon Valley, where new technology and ideas are actively being developed.
"More than 15 million devices have been converted to IoT nodes through Epson Connect. By connecting these devices and utilizing innovative partner technologies, we are creating new workflows and offering new communication and collaboration tools. We aim to achieve "co-creation" with startups that enables our partners to leverage full-fledged Epson global business ecosystem and manufacturing expertise." (Obara)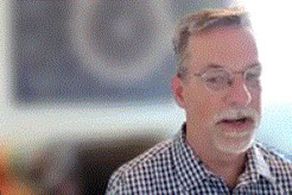 Jack Rieger from Epson America Inc. is championing the Epson DX initiative in the United States.
"Leading companies around the world are not selling products but instead are selling solutions. They are building ongoing relationships with their customers by providing solutions often in the form of subscription services. Epson is similarly embarking on a journey to better understand our customers, and then look for ways to deploy the Epson ecosystem to solve their problems and address their needs." (Rieger)
As Epson is a strong partner in the education space, the DX team was looking into ways on how to utilize the Epson Connect platform to better assist in remote learning during the global COVID-19 lockdown. One of the developed ideas is to connect homes and private tutoring schools. The resulting system enable digital and analog hybrid operation and ensures that students can continue learning with real materials connected with teachers even when it is difficult to leave their homes.
To accelerate DX efforts, better understand new business models, and obtain a wider lens of innovation, Epson turned to Silicon Valley's Runway for inspiration and guidance.
Connecting to cutting-edge startups by partnering with Runway
Since its founding in 2013, Runway has worked with over 40 global corporations to drive innovation results by uncovering new trends and opportunities, scouting cutting-edge startups for strategic partnership, investment, or acquisition, and successfully piloting new business concepts. Alongside its consulting practice, Runway incubates early stage startups across more than 20 distinct industries. Runway's 350+ startups have done extremely well – they've raised a combined $2.5B in Venture Capital money and 53 have successfully exited.
Mr. Tyler Steinke, Director of Corporate Innovation at Runway, reflects on the partnership with Epson.
"We're thrilled to partner with Epson to achieve their ambitious goal of connecting millions of devices through Epson Connect. Together, we've developed new methods of startup collaboration and piloting in the COVID era. We appreciate the Epson DX team's commitment to embracing global perspectives and innovative thinking. As we continue our close partnership, we look to strengthen ties with the startup ecosystem and explore new moon-shot technologies with the potential to disrupt Epson as we know it"(Mr. Steinke)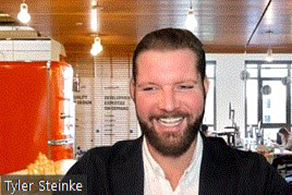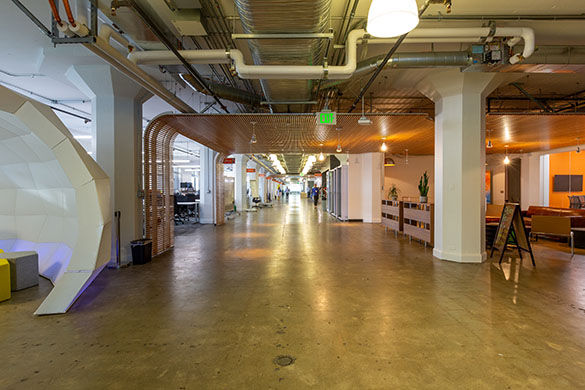 Runway's team of award-winning analysts, researchers, and technology scouts support clients like Epson by identifying new market opportunities, scouting the best startups in that field, and driving tangible results through piloting, investment, or acquisition.
"Based on our intimate knowledge of Epson, our team scouts for startups that add value by filling existing technology gaps or expanding into new markets. We've successfully supported several Japanese corporations. The Runway team is uniquely positioned as the bridge and translator between startups and Epson." (Mr. Steinke)
By combining the resources and scale of Epson with the new startup technologies and innovations, Epson is able to quickly experiment with creative solutions to customer needs. It's a mutually beneficial relationship. For startups, Epson's broad customer base and manufacturing capabilities are very attractive. At the same time, Epson receives the benefit of speed and new technology.
"Epson is a well-known and highly respected, trusted global brand. Startups can accelerate their speed to market by working with Epson's global sales and marketing organization. Specifically, for hardware startups, Epson has deep expertise in hardware, manufacturing, and material sourcing." (Mr. Litsch)
Is there a shared goal that both Epson and Runway seek for the DX program?
"Our primary goal is to bring Epson into the connected services economy while delighting customers with innovative solutions. At the same time, we are working to establish Epson as a trusted partner in the startup ecosystem." (Mr. Litsch)
Creating new solutions through collaboration with Avatour
One successful example of a project that is close to reaching the goal is the collaboration with Avatour Technologies, Inc. (referred to below as Avatour), a 360-degree VR video conferencing startup.
Mr. Christian Litsch, the Runway-Epson partnership lead with Mr. Obara, shares why there is a need for this solution, said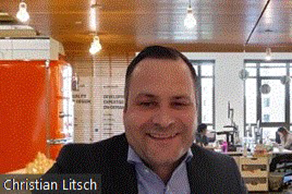 "Since COVID lockdowns last Spring, nearly all office workers have been working from home. This resulted in a growing focus on how to enhance the remote work experience. Technologies like XR*, VR, and AR have the ability to potentially enhance virtual meetings. Robust virtual collaboration is here to stay. Our project could not have happened with these types of crucial tools connecting Japan and California teams.
[*Extended reality (XR) is technology that allows to blend virtual and physical worlds together using Augmented Reality (AR) and Mixed Reality (MR) in live production environments to create fully immersive experiences]
Immersive experiences are totally different from ordinary video calls. Using Avatour's technology, remote users are "digitally transported" to real locations in real-time, where they can see the entire environment in a 360-degree view and interact with people on location wherever they are in the world. This is very helpful for remote facility walkthroughs, site inspections, trouble-shooting with experts or instead of flying out a whole board team for visiting a new manufacturing plant.
"We were impressed how fast the Epson DX leadership team made a decision to pilot Avatour at the DX innovation Lab, Aizu in Fukushima and Epson headquarters.
The collaboration makes sense because Epson is a leader in projector technology and smart glasses – both of which are highly compatible with Avatour's technology for recreating virtual spaces." (Mr. Litsch)
Mr. Obara has the following expectations for the first DX partnership.
"Collaborating with Avatour brings a new dimension to the remote work experience. Video conferencing has become part of our daily life. Not only does it connect people in front of their computers, but it also connects them to remote environments, helping to run the business operations even smoother while minimizing travel to and from the field.
This was an excellent example of matching a startup with Epson's diversified business. Epson has image-related technologies, such as smart glasses and projectors, and can solve Avatour's implementation problems while creating innovative technology together." (Obara)
Epson and Avatour are in the process of conducting an experiment connecting Tokyo and Aizu, Fukushima through digital space to convey the attractive culture of Aizu to Tokyo. This is a prime example of how collaboration can lead to new solutions.
Speedy completion of prototypes only possible in Silicon Valley
The collaboration is being carried out remotely between Japan and Silicon Valley in the US, where cultures are entirely different. That alone is a challenging task. However, together with Runway, Epson is transforming its culture that celebrates open innovation and experimentation to produce results in a very short period of about 6 months.
Mr. Steinke decided to use the following strategy for Epson's initiatives.
"Innovation is a process that takes time. Change doesn't happen overnight. To lay the groundwork for our partnership we started with a detailed assessment of the Epson DX's current innovation maturity. From there, we adapted the partnership to fit Epson's needs. Especially in the first year, we focused on identifying specific market opportunities, understanding new technologies, and meeting entrepreneurs. As we enter the second year of our partnership, our goals are to show tangible results through experimentation with startups and to further embrace innovative thinking – namely, learning from failure and experimentation. " (Mr. Steinke)
Obara also appreciates the fact that with the establishment of the new open innovation process, Epson is able to quickly create, launch and test prototypes from the R&D stage, despite the premise that it is difficult for a large organization to match up with a startup's execution speed.
"We were introduced to Avatour in November 2020 and experienced an impressive online product pitch and demo. We immediately started talking about linking Avatour's technology with Epson products. Because of the experiment linking Tokyo and Aizu, we are now delving deeper into additional initiatives for future smart city projects that transcend geographical distances." (Obara)
Mr. Litsch emphasized the importance of processes for creating prototypes quickly.
"We conduct small experiments internally and try them out even if some of them end up not being successful. Failure is a necessary part of the innovation process, and it is important to keep taking small steps. Not only will the product and technology mature, but the collaborators will also be able to function as the 'right team' for each other." (Mr. Litsch)
Change continues to spread
The Epson DX initiative is also beginning to spread within Epson.
"Our innovation program with Runway is not without challenges. It's not easy to combine Epson's existing devices with the free-thinking technology of Silicon Valley. Even if we could find a way to do so, we would have to face additional difficulties such as language and cultural barriers before we can make it happen.
Also, in 2020, we had to spread the word about the Epson DX Open Innovation Project in Silicon Valley without a website or social networking service, which was challenging. However, we now have launched our website for our innovation partners where open initiatives can be gathered, and it has become very easy to communicate with startups through social networking.
The initiative is expanding within Epson, and we have high expectations for future collaborations with various startups through the expansion and spread of Epson DX." (Obara)
Epson and Runway's combined efforts to team up with startups are beginning to show a positive effect on the evolution of Epson's business model and external communications. Now with a framework for speedy experimentation, Epson will continue to seek solutions for solving social issues, from products to services, through collaboration with a wide range of companies in Japan and overseas.